March 23, 2016 1:04 am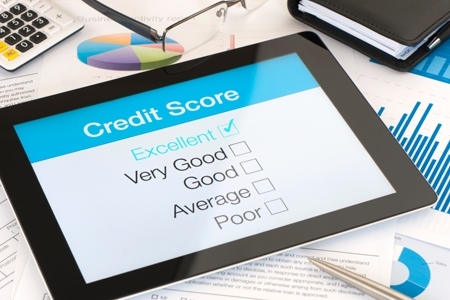 From buying a car to buying a home, the information contained in your credit report will determine your financial capability—or culpability. Thoroughly understanding your credit report is essential, says Steve Trumble, president and CEO of American Consumer Credit Counseling (ACCC), a non-profit organization.
"Consumers are often unaware of the direct impact their credit report and score can have on their financial well-being," says Trumble. "It can have a significant impact on a whole host of major life events, such as getting a job, buying a car, purchasing a home, or even renting an apartment."
Your credit report outlines a detailed account of your financial history, which informs your credit score. Lenders, landlords and more use these scores to understand a person's level of risk when it comes to meeting their financial obligations, such as paying back loans. Both credit reports and credit scores can affect a person's ability to get credit, as well as the terms and rates of that credit.
The most common scoring system is the FICO score. The credit score ranges anywhere from 300 to 850. Based on this scoring system, the higher the score, the lower the risk, and vice versa. If you have a lower FICO score, then you may have a higher interest rate, which would lead to higher monthly payments.
You're entitled to one free credit report each year from each reporting agency: Equifax, Experian and TransUnion. The credit report will contain identifying information, such as your Social Security number and date of birth, trade lines, credit inquiries and public records and collections.
When buying a home, the mortgage lender will review all of your credit reports and credit scores. Ordinarily, your credit score should be anywhere above 700 in order to receive a standard mortgage interest rate.
When renting an apartment, the landlords or rental agency will review your credit report for negative information, such as missed payments. Those with bad credit may be required to get a co-signer on the lease.
When seeking insurance, the insurer may request to go through your credit report and credit score in order to determine terms and rates. With this information, the insurer can calculate your insurance risk. The higher the insurance risk score, the better the insurance rates.
When purchasing a car, most auto dealers will rely on your credit score to offer loan terms that match your credit profile. Those with high credit scores will receive the best auto loan rates available; those with low credit scores may receive an excessively high interest rate.
When applying for a credit card, the company will review your credit report and score to decide if you qualify. Keep in mind credit card companies can also review the scores of existing customers and adjust rates accordingly.
Whichever form of credit you apply for, it pays to know your score, as well as the information contained in your report. Having that information can help pave the path toward a successful financial future.
Source: ACCC
Published with permission from RISMedia.